On your marks, get set, go! Hybu Cig Cymru and Welsh Athletics launch 'Healthier Wales' partnership
Hybu Cig Cymru – Meat Promotion Wales (HCC) and Welsh Athletics have joined forces in the name of highlighting the importance of a healthy lifestyle to children across Wales.
HCC and Welsh Athletics will be visiting schools across Wales and teaching pupils about the importance of a healthy and balanced diet and physical activity and exercise.
The team will be visiting schools in Anglesey, Neath Port Talbot and Rhondda Cynon Taf during the summer term. Commonwealth Games athletes, Hannah Brier, Aled Davies and Osian Jones will be hosting a Q&A session with children from each school whilst also joining in the fun in cooking demonstrations and physical activity sessions, highlighting the importance of a healthy lifestyle.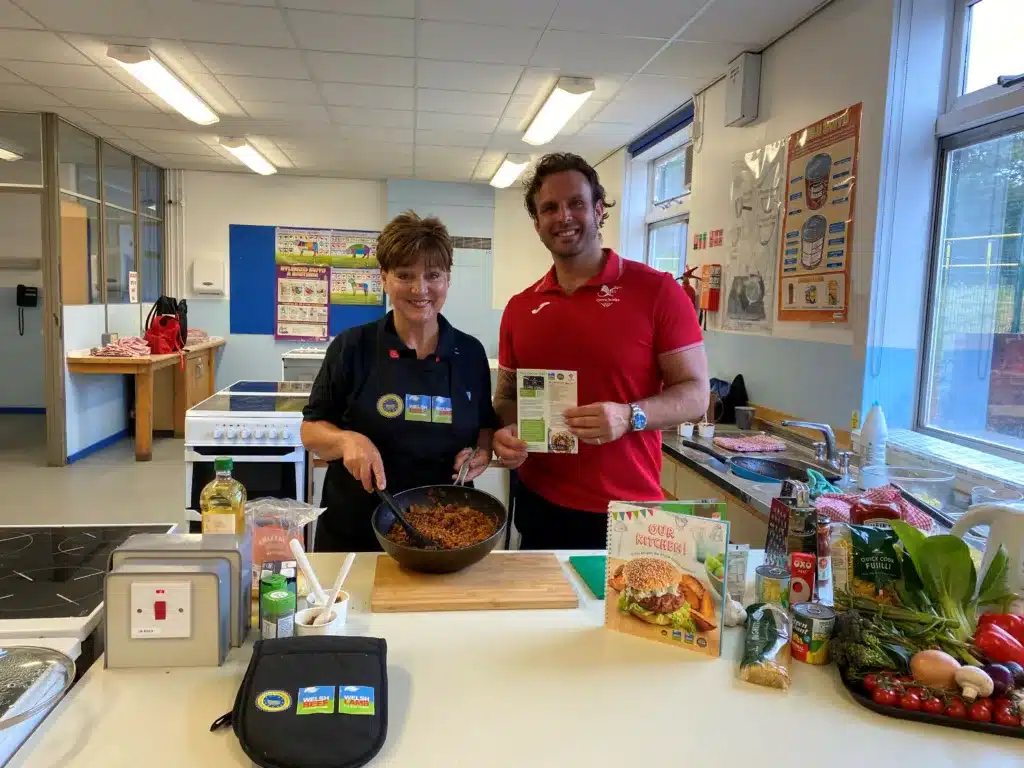 According to the Healthy Weight: Healthy Wales report, around 25% of children in Wales start school obese. 1 in 5 children leave primary school obese, and nutritional status in adolescents is poor. In addition, the School Sports Survey 2022 revealed 36% of pupils reported 'no frequent participation' in organised sport outside of the curriculum – an 8% increase since 2018.
CEO of Welsh Athletics, James Williams, shared 'Recent surveys in Wales have highlighted the demand for physical activity and the need to reduce obesity levels in young people across Wales. In partnership with HCC, we hope to educate more children on the importance of a healthy lifestyle and our school road trip is a positive step on this journey.'
HCC's Consumer Executive Elwen Roberts explained 'We are delighted to be working with Welsh Athletics on this important initiative. Ensuring that children understand food and nutrition is vital to helping them lead healthy lives. Welsh Lamb and Welsh Beef are nutritionally dense and can play a really important role in a healthy diet and lifestyle.'
The initiative will be launched at the Cardiff International Stadium on Saturday 1 July during the Welsh Schools National Track & Field Championships. The partnership will also be highlighted during the Royal Welsh Show. Joining the launch at both national events will be Commonwealth Games and Winter Olympic athlete, Adele Nicoll.
Adele Nicoll reacted 'I am delighted to support this fantastic initiative and help promote the importance of a healthy lifestyle from a young age. Nutrition and exercise have played a vital part in my life. They have allowed me to enter a world of professional sport which has in turn helped to establish my identity. Being educated on both nutrition and exercise has provided me with the tools to unlock another level to life and have both helped me massively to manage my struggles.'