National Craft Butchers have over 130 years' experience as Butchery Experts.
As a membership-based organisation, our members are artisans and skilled specialists, made up of independent butchers, farm shops, and small abattoirs, as well as key suppliers to the industry.
Our focus is to promote and enable butchers through a range of activities. Through our membership, links to Government, FSA, ADHB and internal resources, we provide expertise, support, advice, guidance and insight across a wide range of topics, ensuring we help each and every member achieve their goals.
We are the go-to trade association for independent butchers and meat industry in England and Wales.
We are owned and run by our members and all our income is reinvested for the benefit of the membership.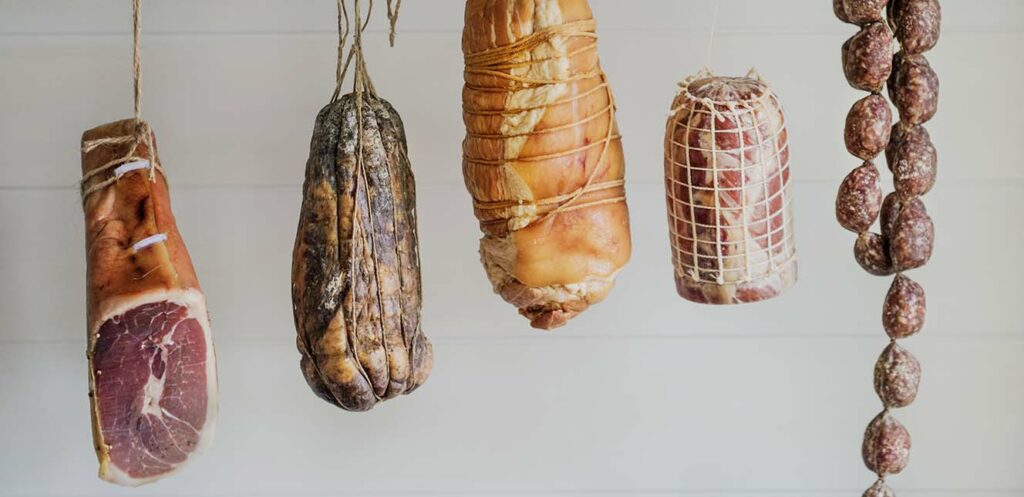 history of national craft butchers
In 1888, The National Federation of Meat and Food Traders (NFMT) was formed to promote all food traders and manufacturers including traders and manufacturing and processing in meat, poultry, game, fish, provisions, fruit and vegetables. Local Associations and Councils joined together to ensure their voice could be heard on the National stage. Over the years we have been fondly referred to as the 'Federation'.
After becoming the NFMFT in 1888, the NFMFT changed its name in 2018 to National Craft Butchers, better reflecting the membership and activities supporting independent butchers.
We have over 130 years' experience as meat industry experts.
something money can't buy...
"When I told my late father that I wanted to run the family business he said 'In that case you'll need to join a trade association who will give you support and advice. You can't measure the cost because by picking up the phone you have something that money can't buy and that is expertise.' I can honestly say In all the years I have been a member of the NCB it has been money well spent."
George Debman (Proprietor)
NCB is always there for us, I really appreciate the fact that whenever I need to discuss issues, there is someone that understands at the end of the phone. I particularly valued their help with how to deal with issues regarding Covid and Natashas Law. Being a member Primary Authority, has been a massive help not only with documents but also giving me confidence when dealing with any inspections. I look forward to the Craft Butcher Publication and use it as a way to keep up to date. Keep up the great work
A D Ringrose (Butchers), Leicestershire
"Great service at a reasonable cost – vital advice provided without delay"
Danny Lidgate (Proprietor)
Lidgates Butcher Charcutier, London
As a farm shop that, amongst other departments, runs and manages its own butchery, we find the specialist butchery advice and support that the Craft Butchers are able to offer invaluable. Their friendly, prompt and detailed support is always relevant and highly valued. When it comes to butchery would find it hard to find this type of service from any other organisation.
Essington Farm, Staffordshire
"I have used the NCB numerous times over the years and the advice I have been given has always been 100% spot on and saved me £££s I might otherwise have spent consulting with legal advisers. This together with the work carried out on behalf of butchers makes NCB membership great value for money. Anyone considering joining should not hesitate!"
Walter Rose & Son, Devizes
"Innovative Food Ingredients are delighted to be long-standing corporate members of National Craft Butchers. They play a key role in supporting the butcher community, offering invaluable help, advice and insights to its members to push the industry forward. We look forward to our continued membership and working alongside NCB moving through 2022 and beyond."
"It's good to know you can just pick up the phone and speak to some-one in the know. The service I have received from the NCB, on certain occasions, has been priceless!"
Brindon Addy (Proprietor)
J Brindon Addy Butchers, Holmfirth
Connect with the butcher community...
"Being a member means we can connect with the butcher community, keeping them up-to-date with our latest product innovations, including our recent development of the Meat Ageing Refrigerator and other butcher suited products. It also allows us to stay informed on industry news and trade events. We're delighted to support National Craft Butchers and look forward to an ongoing successful partnership."