New bans and restrictions on polluting single-use plastics 
Government action to tackle the scourge of litter and protect the environment from plastic pollution ramps up from Sunday 1 October, with bans and restrictions on a range of polluting single-use plastic items coming into force.
No business – whether retailer, takeaway, food vendor or part of the hospitality industry – will now be able to sell single-use plastic cutlery, balloon sticks nor polystyrene cups and food containers in England. The supply of single-use plastic plates, trays and bowls has also been restricted. The new regulations were announced in January and extensive work has taken place throughout 2023 to provide further guidance on the ban for businesses.
Read the full Government press release here.
Single-use plastics ban: plates, bowls, trays, containers, cutlery and balloon sticks
The ban on these items includes:
online and over-the-counter sales and supply
items from new and existing stock
all types of single-use plastic, including biodegradable, compostable and recycled
items wholly or partly made from plastic, including coating or lining
'Single use' means the item is meant to be used only once for its original purpose.
Businesses should:
use up existing stock before 1 October
find re-usable alternatives to single-use items
use different materials for single-use plastic items
If you continue to supply banned single-use plastics after 1 October, you could be fined.
There are some exemptions to the ban, depending on the item.
Plates, bowls and trays
From 1 October you must not supply single-use plastic plates, trays and bowls to members of the public.
Exemptions
You can still supply single-use plastic plates, bowls and trays if either of the following apply:
you are supplying them to another business
the items are packaging (pre-filled or filled at the point of sale)
Examples of this type of packaging include:
a pre-filled salad bowl or ready meal packaged in a tray
a plate filled at the counter of a takeaway
a tray used to deliver food
Polystyrene food and drink containers
From 1 October you must not supply ready-to-consume food and drink in polystyrene containers. This includes in polystyrene cups.
Polystyrene means expanded and extruded polystyrene.
Exemptions
You can still supply food or drink in polystyrene containers if it needs further preparation before it is consumed. For example, further preparation could mean:
adding water
microwaving
toasting
Full guidance, read here
NCB Full members can get tailored advice for their business from our advisors. Contact us on 01892 541412 or info@nationalcraftbutchers.co.uk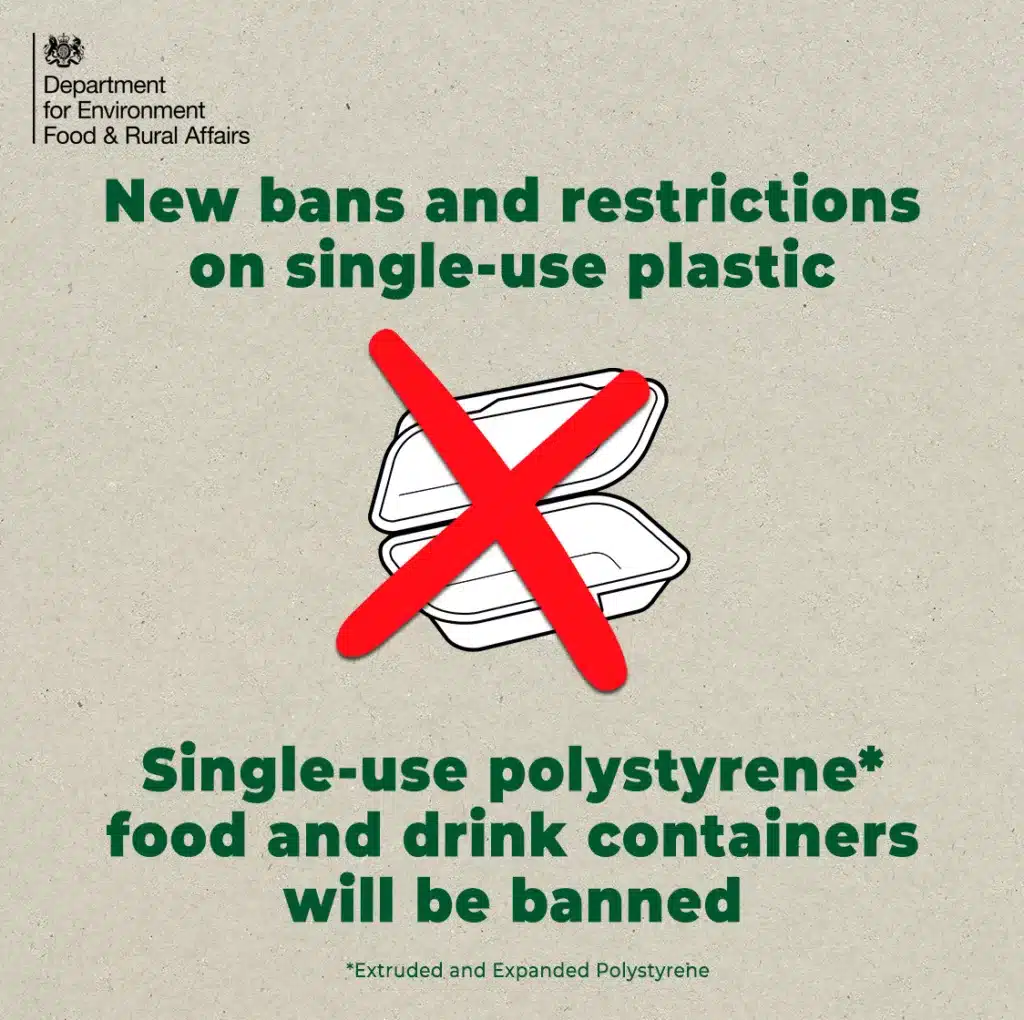 SUP-Ban-Flowchart-V1.0