National Craft Butchers install new President at AGM and Members Day 2023
National Craft Butchers held their first Members Day since 2019 at Ironmongers Hall, London on 26th June.
Attended by NCB members, partners, member services and wider industry it was a fabulous return to in person events since their last Members Day in 2019 in York.
Members attended the AGM receiving a report from the Executive on NCB's activities supporting and representing them in 2022, followed by confirmation of the Executive Council – David Gigli, George Debman, Craig Thomas, John Mettrick, Richard Douglas, Sarah Jane Trueman, Sam Papworth, Stephen Hill, Gerwyn Harries, and the installation of new NCB President David Gigli.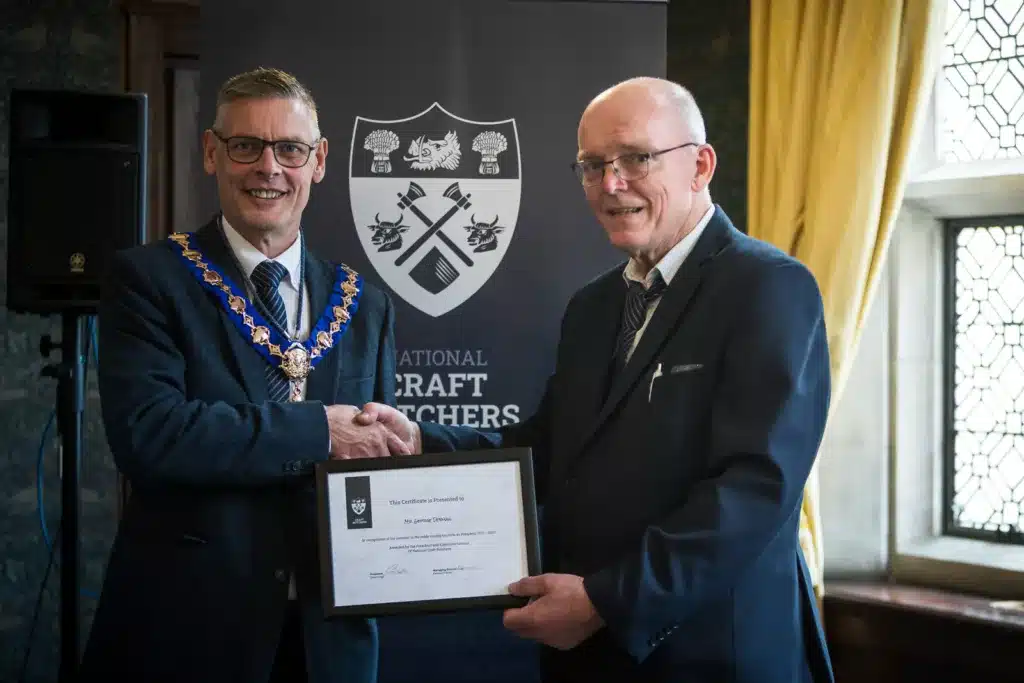 After the AGM other guests joined for presentations including, highlights from the Big British Butchers Survey from Managing Director Eleanor O'Brien; and Horsham District Councils Principal EHO Paul Hobbs and Safer Food Scores Alison Gower, explaining how vital this is for business and covered NCB's Food Safety and Health & Safety Management Systems.
The last presentation of the session came from Mark Turnbull, (Turnbulls of Alnwick & Retail Impact Training) after being at the helm of his award-winning retail business for the past 25 years, Mark knows the real challenges faced by retailers and understands their unique opportunities for success. He focused on teaching the nuts-and-bolts skills needed to run a successful business.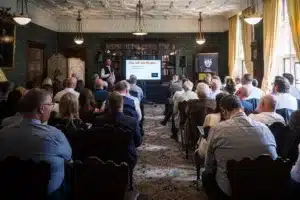 After the presentations attendees networked at a drinks reception kindly sponsored by Clean Workwear. Guests then took their seats in the banqueting hall for President David Gigli's welcoming President's address, and the presentation of NCB's recognition awards.
These awards were presented to:
David McGrath for his service both to NCB on the executive council and to the wider industry through the Bolton & District Association and Lancashire Council.
Anna Blumfield for her work promoting craft butchery and the meat industry. An advocate for British beef, she has appeared in campaigns for AHDB and is a member of ladies in beef.
Simon Taylor for his work promoting craft butchery. Appearing at events, at Captain of team Gb in the World Butchers challenge and championing apprenticeships in his own business.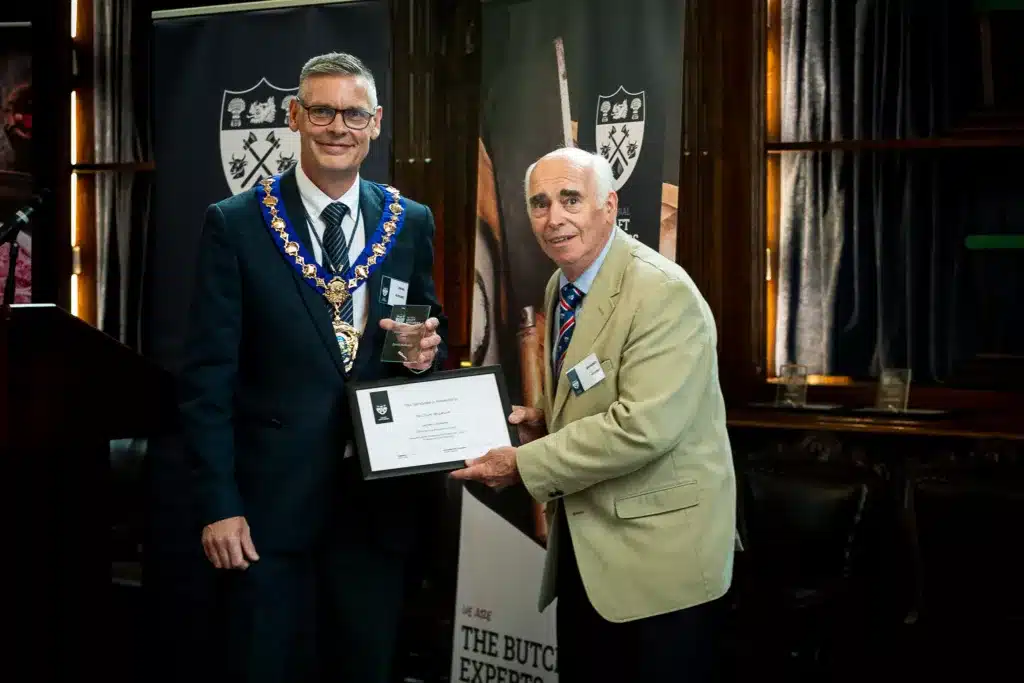 Gordon King from Scottish Craft Butchers gave a short toast before dinner was served. With thanks to Angel Refrigeration and The Dalesman Group for their sponsorship of our starter and main course respectively.