Farm Shop & Deli Show Launches their 2024 Retailer Awards
Farm Shop & Deli Show, part of the UK Food & Drink Shows (29 April – 1 May 2024, NEC Birmingham) and home of the Farm Shop & Deli Awards, has launched its Retailer Awards for 2024, in partnership with The Grocer and championed by Fieldfare.
For 2024 the Awards are celebrating specialist retailers and recognising their achievements in the independent sector. Free to enter, entries are now open across eleven categories and seven regions to recognise those specialist retailers across the country, with the entry deadline on 29th September 2023.
This year the Awards are championed by Fieldfare, a family owned business based in Kent that started over 40 years ago. Fieldfare supply delicious loose frozen food with as little waste and packing as possible to farm shops, garden centres and independent stores across the UK and a perfect partner for the Retailer Awards.
Matt Whelan, Managing Director at Fieldfare shares why they are excited to be involved with the 2024 Awards; "We are delighted to champion the Farm & Deli Retailer Awards. The businesses that enter these awards, many of which are independent or family-run, are so creative and constantly in pursuit of delicious products and new ideas to develop their businesses and pioneer fine food retail. These qualities match so well with Fieldfare's own values which is why we are so pleased to be involved."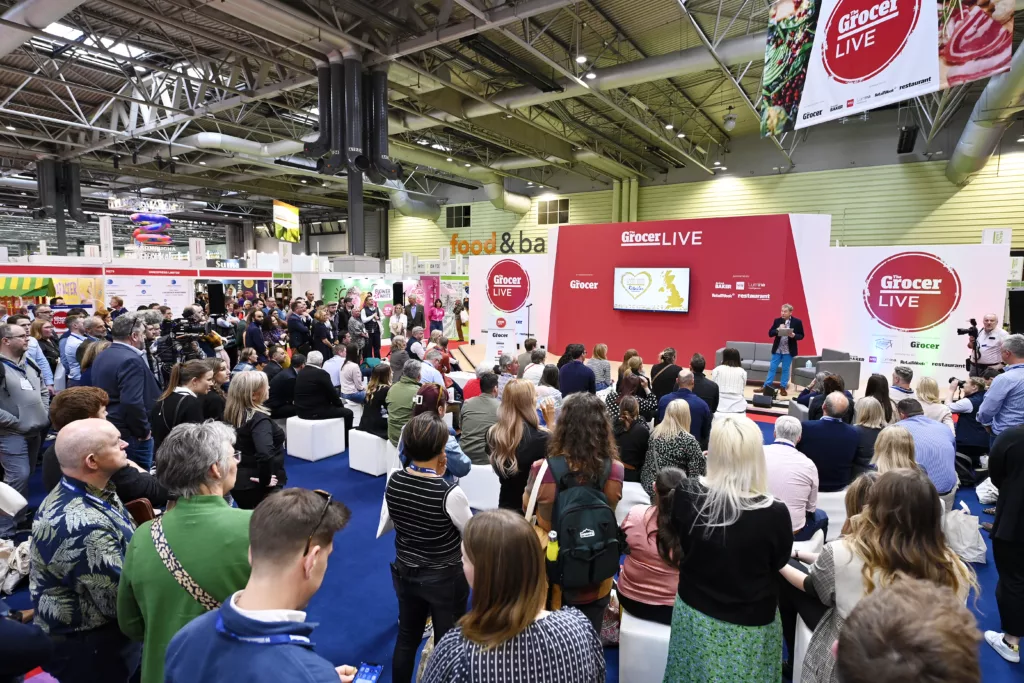 The 2024 Awards:
New: Category Awards are back! Entrants will be judged across eleven specialist categories from bakers to village stores.
This year they will also be looking for 'Best in Region' with winners selected from the category judging stage.
The Retailer of the Year accolade returns and will be selected by the judges from retailers who have won their Category and 'Best in Region'.
For any new businesses that opened after 1st January 2021, judges may nominate a 'Newcomer of the Year' winner.
The esteemed panel of judges, hosted by Nigel Barden, will be evaluating what initiatives retailers have implemented over the last 12 months to develop and grow their store / business. The winners will then be revealed live from the Farm Shop & Deli Show at the NEC Birmingham on Monday 29th April 2024, bringing the specialist retail sector together in celebration.
Chair of Judges, Nigel Barden says; "It continues to be a great honour to chair our fabulous panel of judges and be involved in celebrating the champions of the specialist retail food and drink sector. I'm delighted that the category awards are returning this year. Alongside the regional accolades, Newcomer of the Year and Retailer of the Year we can highlight the finest retailers across the UK and I'm looking forward to announcing the finalists in early March."
Judge Ian Nottage, Head of Food Development at Sysco Speciality Group, tells us why the Retailer Awards are important; "It's really important to celebrate the great work of specialist retailers up and down the country. The Farm Shop & Deli Retailer Awards are a fantastic way to put these guys in the spotlight and raise awareness of their business and, hopefully, give the winners the incentive and recognition to keep doing what they are doing – a kind of affirmation if you like."
These awards are a golden opportunity to recognise and honour the remarkable achievements and unwavering dedication displayed by specialist retailers. If you are such a retailer, you're invited to put your business in the spotlight and unite in celebrating the pinnacle of excellence within this sector. Alternatively if you know of such a retailer then please do encourage them to enter.
To enter for FREE, simply complete a quick and easy online entry form, answer the questions, upload your photos and submit your entry by Friday 29th September 2023.
Visit the website to find out more and enter: https://www.farmshopanddelishow.co.uk/awards.
Categories and regions for the awards:
The eleven categories for the Awards are:
Baker
Butcher
Cheesemonger
Delicatessen
Farm Shop large (turnover over £600.001)
Farm Shop small (turnover under £600,000)
Fishmonger
Food Hall
Greengrocer
Online Business
Village store/ Local Shop
The seven regions for the Awards are:
Anglia
Midlands (including East Midlands and West Midlands)
North England (including North East, North West and Yorkshire & the Humber)
Northern Ireland
Scotland
South England (including London, South East and South West)
Wales