Easter boost helps early year lamb sales
Strong sales over the traditional Easter season saw a 24 per cent lift in volumes over 2022 with fresh lamb roasting joints a firm favourite with holiday buyers.
The Easter boost helped lamb sales to hold up well during the first quarter of 2023, despite the pressure on household budgets caused by high inflation.
Figures released by consumer trendspotters Kantar for the Easter period and featured in May's Market Bulletin issued by Hybu Cig Cymru-Meat Promotion Wales (HCC), suggest many shoppers switched from other cheaper proteins, including chicken, to lamb this Easter.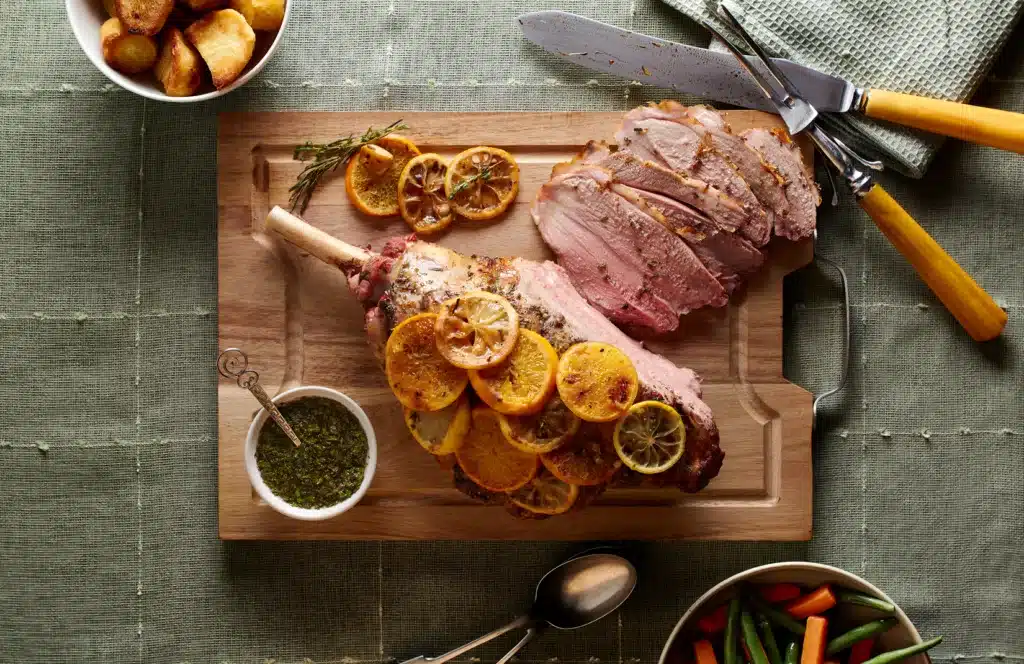 Drilling deeper into the figures, Glesni Phillips, HCC's Market Intelligence, Analysis and Business Insight Executive added "Shoppers who were retired or had no children at home contributed to more than half of the growth seen within the lamb category, reinforcing a long-term outlook that lamb continues to be a favourite with the older category of shopper."
Glesni said that during the year so far (up until 16 April 2023) total spend was up almost six per cent on year-earlier levels at £211 million. "This is unsurprising as inflation has caused the average price of lamb to increase by some five per cent on the year to around £12.07 per kg. However, the total volume of lamb sold is stable on the corresponding period last year – and is indeed some 0.3 per cent higher".
She reported roasting joints did very well over Easter with lamb leg roasting joints experiencing a notable increase in the number of buyers, up almost 18 per cent on last year's holiday sales period.
"Here in Wales, HCC has established a strong supermarket in-store presence for the Welsh Lamb brand and many retailers also had promotions this year so it's reasonable to conclude that this would have helped attract new buyers to the category," said Glesni. "Across the UK, the volume of lamb leg roasting joints sold so far this year is up some 13 per cent on year-earlier levels, and currently accounts for almost half of the volume of lamb sold so far in 2023 at retail."
HCC's May Market Bulletin can be found here: https://meatpromotion.wales/en/news-industry-info/market-bulletin