AHDB campaign encourages consumers to 'Love BBQ' this summer
AHDB's 'Love BBQ' campaign is back this summer with a month-long celebration of the taste and ease of barbecued British meat.
From 1 May to 4 June, the campaign will encourage consumers to fire up their grills and try delicious and easy barbecue pork, beef, and lamb recipes.
With the King's Coronation celebration and the Bank Holiday weekends taking place next month, friends and families are expected to gather in gardens to enjoy the summer weather and indulge in some mouth-watering barbecued meats.
The 'Love BBQ' campaign will offer an exciting and versatile range of recipes, including alfresco barbecue beef kebabs, tandoori-style lamb koftas, and Mexican-style pork burgers with avocado and tomato salsa.
In addition to the recipes, the campaign will provide helpful tips and tricks to help consumers host a successful barbecue for their friends and family.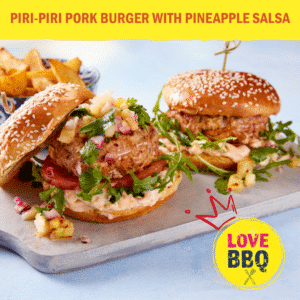 AHDB will be sharing a '10 BBQ Hacks you need to try' blog with guidance on how to prepare the barbecue and food in advance, how to add flavour, and how to take your barbecue to the next level.
Butchers, farm shops and meat box sellers can order free point-of-sale merchandise for the summer season, which includes posters and recipe leaflets featuring six BBQ recipes.
Carrie McDermid, AHDB's Head of Marketing, said: "We are excited to see the return of our 'Love BBQ' campaign in May, which will celebrate the taste and ease of British meat at barbecues.
"We know that Brits love a barbecue and over the month of May, there will be multiple reasons for people to come together, fire up the grill and enjoy the great taste of our beef, lamb and pork recipes."
Consumers can indulge in some delicious British meat and feast at home. Visit AHDB's Lovepork.co.uk for pork recipes and simplybeefandlamb.co.uk for beef and lamb recipes.
For more information about the campaign and to download the assets, visit ahdb.org.uk/lovebbq2023